Comments Off on Random Hours
What are consumers to do? Most people, whether living in town, from out in the country or just passing through, have recognized that many merchants and shopkeepers in Baker keep random hours.
One may ask, "what's up with these people?" The answer lies in the idea of lifestyle. This ain't no urban-suburban-knockdown-drag-out commuter, gotta-get-to-the-store sort of town. We all know our local merchants. We value and appreciate these merchants. Even in the face of a smaller economy, Baker is working toward a critical mass of small storefronts throughout town, providing an incredible variety of options for locals. Shopping local is convenient and let's admit it, it feels good! But, at the end of the day, it is common that at some point during the week, a shopkeeper might decide to go make powder turns at the Anthony Lakes, or go out for an afternoon hunt, or perhaps take a trip down to the Snake River, or maybe head to the Elkhorn or Wallowa mountains for a day hike. While this irritates some consumers, it is imperative that we recognize the lifestyle of Baker City. That's why we reside here, right?!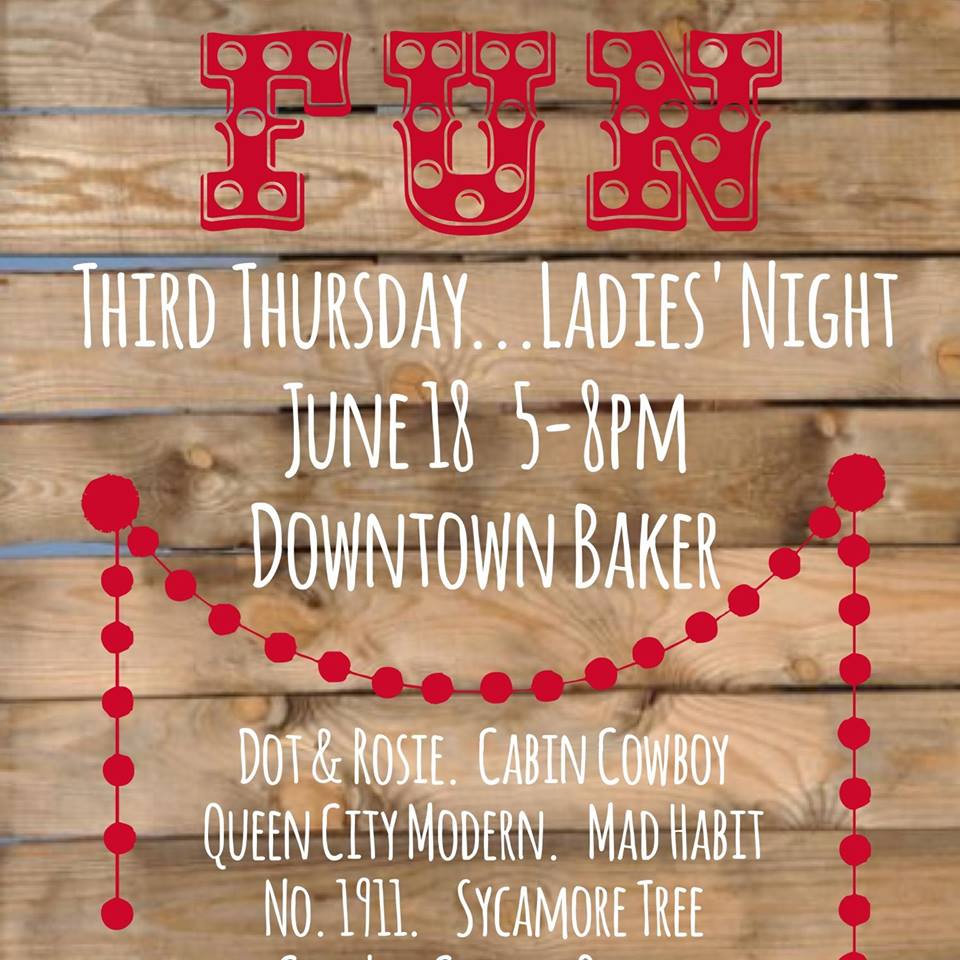 So whether a shop a is open one day a week, 5 days a week, or every damn day of the week, consumers must celebrate and appreciate what we have, and shop local! Shop global if that's your desire, but don't forget to step inside the doors of one of our local stores, say hello and remember these are our friends, family, and neighbors running these unique little places.
Comments Off on Realtors pitch in
Realtors have a vested interest in the well-being of a community, both sociall and economically. A thriving town means more business, more jobs, more local investment and more development and buying/selling of real estate.
Below is a recent news article published in the Baker City Herald that shows the great involvement of the Baker County Board of Realtors in a local giving program. As a member of the board, we at Baker City Realty are proud to support these projects. They include capital investments, as well as events. See this page for a more complete list of charitable projects Baker City Realty also supports.
The Baker County Board of Realtors has announced the recipients of the Board's 2013-2014 Community Giving Program. This program seeks local projects, families in need, or organizations to assist and give support.
Recipients of the program were: the Baker County Fair, Jean Main  Benefit, Rhea Bunch BHS Rodeo Team Memorial, Dr. Jon Schott Honduras Medical Mission, Northeast Oregon Compassion Center, The Leo Adler Museum, CADA, YMCA, Geiser-Pollman Park Playground Improvement Project, and Baker High School Drug-Free Senior Party.
According to a press release, "The Board of Realtors is grateful for opportunities to serve our community in these meaningful ways."
For more information on the Board's Community Giving Program, contact the Baker County Hoard of Realtors, in care of Nelson Real Estate, 845 Campbell St., Baker City, call 541-523-6485, or ask a Baker County Realtor about the program.
Comments Off on Baker City Realty continues to support local causes
For over 50 years – since it was founded in 1961 – Baker City Realty has been a proud member of the community and current owner Andrew Bryan is honored to carry that tradition forward. Here are worthy local causes BCR supported in 2013 – please find a way in your heart to support them as well.
Baker YMCA
Brooklyn Primary School PTO
Friends of the Baker Heritage Museum
Baker High School Senior Class Party
Baker YMCA Swim Team
Baker Loves Bikes
Historic Baker City, Inc.
Baker City Broncs and Bulls
Crossroads Art Center
Baker County Fair
Saint Alphonsus Hospital Foundation