Comments Off on Baker City: The Best Little Beer Town in America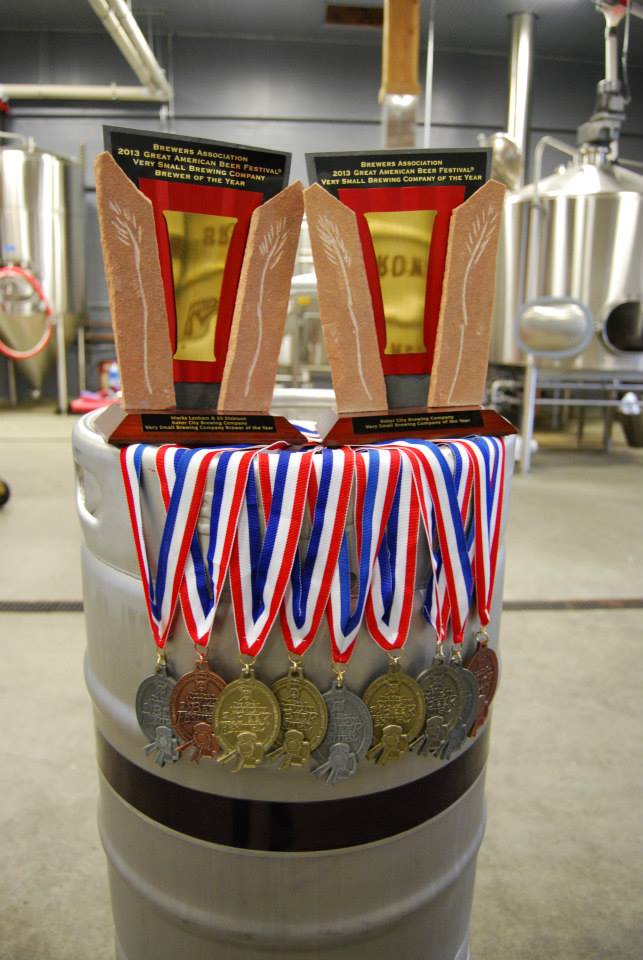 With Barley Brown's out pacing most small craft breweries nationally in regard to medals won at prime competitions, like the Great American Beer Festival, Baker City has most certainly secured its place as the Best Little Beer Town in America. After years of perfecting their craft, owner & brewer, Tyler Brown, has helped pave the way for even more local hops action. Barley Brown's has attracted some of the best brewers around, most all who are local to Baker City. Barley's current brewers, Eli Dickison and Addison Collard, proceeded the famed local Shawn Kelso, now at 10 Barrel Brewing in Boise, Idaho. Experienced brewmaster, Marks Lanham also made a splash at Barley Brown's after brewing for Boneyard in Bend, Oregon and before moving to Denver to open his own brewery, Comrade Brewing.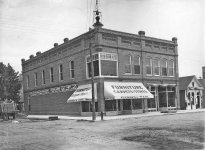 For ever and a day, Baker City had the oldest continual bar in Oregon, up until the old log cabin tavern, then called the Brew In Stein, closed. While those days are now long gone, a new wave of craft beer has overtaken our town. Lefty's Taphouse recently opened in the old Hansen & Weis Co. Furniture Store building, providing over 30 taps of craft beers and ciders. With live music and happy hour, Lefty's Taphouse is a fun local hangout. The newest taproom edition, the BEERded Dog Growler Fill Station, has become a haven for beer lovers with furry friends! That's right, enjoy a pint from one of 20+ taps in the company of your dog! Even York's Grocery, a general store and outdoorsman shop, has added a growler fill station.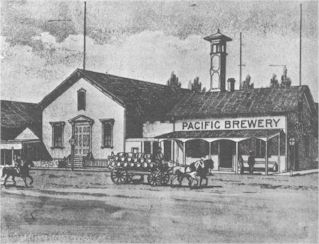 It's evident that little ol' Baker City is keeping up with beer-meccas like Bend, Portland & Denver. In a town who's population has remained unchanged since the gold rush, one can enjoy the luxury of a hip beer town with a down-home feel. Best of both worlds? Well, we think so.
And then, if just brewing, tasting, and imbibing were not enough, Tom Hutchinson recently founded Gold Rush Malting, a micro malting facility for regional craft brewers. Baker City continues to ride Oregon's wave of micropreneurism. Baker innovation is bringing those of us locally, and others far and wide, a top quality beersperience!
Comments Off on Baker City has arrived! Read All About It!
Baker City – Your "Getaway" Pacific Northwest Destination
Several recent articles in wide-area publications are showing the world that the world is taking note of Baker City:
Every man I see is thickly bearded, save one with a goatee. And he runs the place. This I expect of Portland, where I live. But out here, among sage-country ranchlands on the cusp of the Oregon Trail?
"Yeah, I don't know why. After a few weeks here you just end up with one," the goateed Tyler Brown admits. "My wife hates it. But no one would trust us if I were clean-shaven."
Tyler's place is one of the best small breweries in the United States, Barley Brown's.  read more…
---
My rearview mirror revealed spidery snowdrifts peeking through the afternoon fog. Ahead, cows grazed on a wide prairie under a big, sunny sky. Soon, the road I was on twisted into a canyon made of rubbly, reddish bluffs and dropped 2,200 feet.
My ears had popped by the time I reached the tiny creek-side town of Imnaha, just shy of 11/2-mile-deep Hells Canyon. It felt like the edge of Oregon.
"The only people coming here are either planning on it or lost."
That was Sallie Tanzey, owner of the Imnaha Tavern, a 111-year-old saloon and store at the end of the paved road. read more…
---
Multitasking is a way of life in the Wallowas. Even local poets double as fly-fishing guides, and, yes, beer drinkers do get outside too. Here are a few standout attractions:
Joseph Branch Railriders: Kim Metlen, who used to own a bike shop in La Grande, Ore., has launched an unlikely retirement business: "Cyclists" pedal open-top, four-wheeled rail cars on tracks of an inactive branch of the Wallowa Union Railroad. It's one of only two (legal) railriding sites in the U.S. 304 N. Main St., Joseph; (541) 910-0089, www.jbrailriders.com
Hells Canyon: No roads cross a hundred-mile stretch of the Oregon/Idaho line northeast of the Wallowa Mountains because Hells Canyon is in the way. It looks like a green Grand Canyon guarding the Snake River.read more…