Comments Off on Eastern Oregon Video Gallery
The Great Salt Lick
Young Roots Farm and Artist SK Cothren
Eagle Creek Orchard through the eyes of Artist Sandra Ford
Travis Cook of Copper Belt Winery and Tom Novak, Artist
Voices of the Forest – Tracy Case
Voices of the Forest – Forester Geoff Phillips
Voices of the Forest – Dave Densley
Voices of the Forest – Slade Elbert
Voices of the Forest – Karma Namgyel Rinpoche
Voices of the Forest – Jared Johnson Flagstaff Sports
Comments Off on Random Hours
What are consumers to do? Most people, whether living in town, from out in the country or just passing through, have recognized that many merchants and shopkeepers in Baker keep random hours.
One may ask, "what's up with these people?" The answer lies in the idea of lifestyle. This ain't no urban-suburban-knockdown-drag-out commuter, gotta-get-to-the-store sort of town. We all know our local merchants. We value and appreciate these merchants. Even in the face of a smaller economy, Baker is working toward a critical mass of small storefronts throughout town, providing an incredible variety of options for locals. Shopping local is convenient and let's admit it, it feels good! But, at the end of the day, it is common that at some point during the week, a shopkeeper might decide to go make powder turns at the Anthony Lakes, or go out for an afternoon hunt, or perhaps take a trip down to the Snake River, or maybe head to the Elkhorn or Wallowa mountains for a day hike. While this irritates some consumers, it is imperative that we recognize the lifestyle of Baker City. That's why we reside here, right?!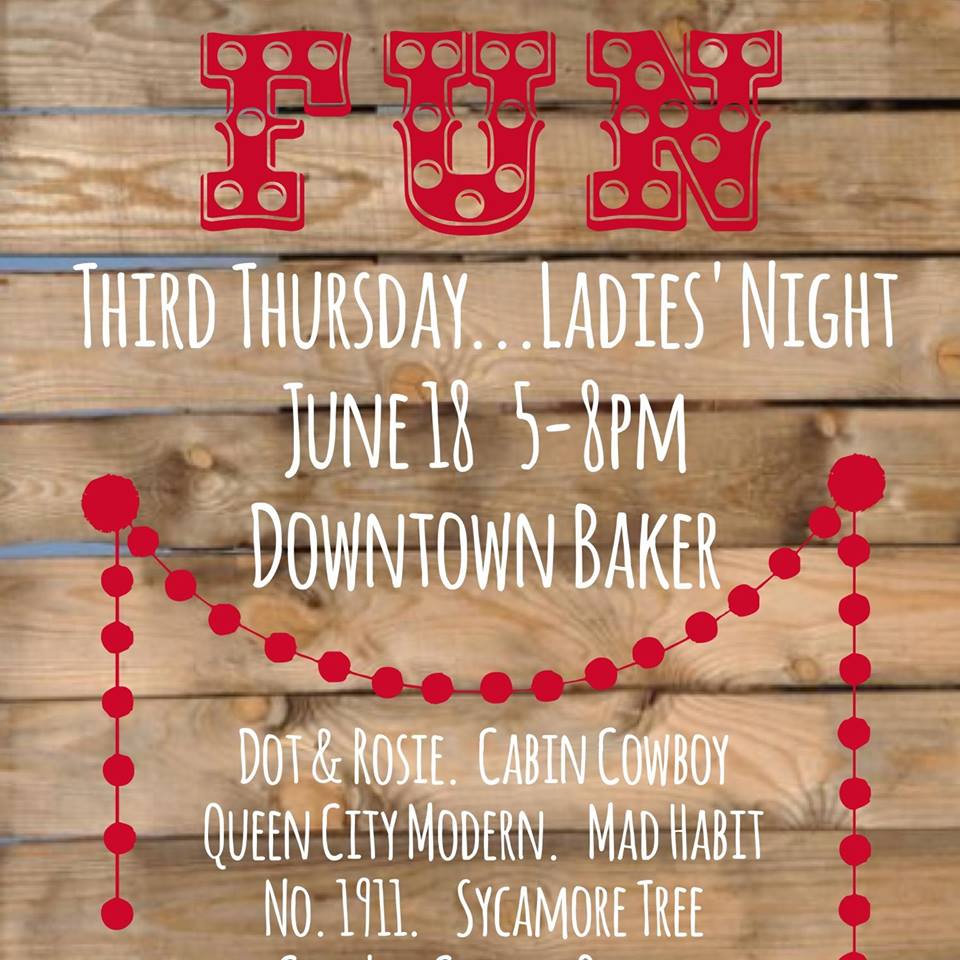 So whether a shop a is open one day a week, 5 days a week, or every damn day of the week, consumers must celebrate and appreciate what we have, and shop local! Shop global if that's your desire, but don't forget to step inside the doors of one of our local stores, say hello and remember these are our friends, family, and neighbors running these unique little places.
Comments Off on Baker City has arrived! Read All About It!
Baker City – Your "Getaway" Pacific Northwest Destination
Several recent articles in wide-area publications are showing the world that the world is taking note of Baker City:
Every man I see is thickly bearded, save one with a goatee. And he runs the place. This I expect of Portland, where I live. But out here, among sage-country ranchlands on the cusp of the Oregon Trail?
"Yeah, I don't know why. After a few weeks here you just end up with one," the goateed Tyler Brown admits. "My wife hates it. But no one would trust us if I were clean-shaven."
Tyler's place is one of the best small breweries in the United States, Barley Brown's.  read more…
---
My rearview mirror revealed spidery snowdrifts peeking through the afternoon fog. Ahead, cows grazed on a wide prairie under a big, sunny sky. Soon, the road I was on twisted into a canyon made of rubbly, reddish bluffs and dropped 2,200 feet.
My ears had popped by the time I reached the tiny creek-side town of Imnaha, just shy of 11/2-mile-deep Hells Canyon. It felt like the edge of Oregon.
"The only people coming here are either planning on it or lost."
That was Sallie Tanzey, owner of the Imnaha Tavern, a 111-year-old saloon and store at the end of the paved road. read more…
---
Multitasking is a way of life in the Wallowas. Even local poets double as fly-fishing guides, and, yes, beer drinkers do get outside too. Here are a few standout attractions:
Joseph Branch Railriders: Kim Metlen, who used to own a bike shop in La Grande, Ore., has launched an unlikely retirement business: "Cyclists" pedal open-top, four-wheeled rail cars on tracks of an inactive branch of the Wallowa Union Railroad. It's one of only two (legal) railriding sites in the U.S. 304 N. Main St., Joseph; (541) 910-0089, www.jbrailriders.com
Hells Canyon: No roads cross a hundred-mile stretch of the Oregon/Idaho line northeast of the Wallowa Mountains because Hells Canyon is in the way. It looks like a green Grand Canyon guarding the Snake River.read more…
Comments Off on Welcome to the Baker Real Estate blog
Greetings! As you might notice, we have recently redesigned our Website and included a blog.
Realtors are good resources for people looking to move somewhere. We're vested in the economic vitality and quality of life of a place and have to keep tabs on various things that have happened, are happening and will happen.
So, we hope to have occasional updates about not only Baker's real estate market, but also about events in Baker. If you have any questions at all, please leave a comment and we'll get right back to you. Our team of brokers is always available to help in any way.
Thanks for stopping by!