Comments Off on Lyle Laeger Reminisces About His Real Estate Career In Baker County
Lyle Laeger Reminisces About His Real Estate Career In Baker County
By Lisa Britton | The Baker City Herald
Lyle Laeger is the legacy of Baker City Realty, his career in local real estate spanning nearly half a century.
Laeger, 92, entered the real estate scene in 1961 with Blue Mountain Realty. Three years later he struck out on his own and established Baker City Realty.
At the time, the town was still named Baker.
The city's original name was Baker City, but voters decided in 1911 to remove the "City."
In 1989 voters chose to return to the original two-word name.
Laeger's business, thanks to its name, didn't have to make any changes.
"When it went to Baker City, I didn't have to change anything, not even stationery," he said.
Over the decades, Laeger witnessed firsthand the boom-and-bust cycles of the local economy.
"We sold houses for a while. When the '80s hit, things were tough," he said.
In 1980, "you couldn't sell anything," he said.
"It didn't start to come back until 1986 or '87," he said.
For much of his career, Laeger focused on selling ranches and timberland.
"The last 40 years I sold mostly ranches. I sold a few ranches two or three times," he said.
Meeting people was his favorite part of the business.
"You carry friendships a long time after you sell them property," he said. "I still have some I visit with now and then. You meet a lot of good people."
He tried to look out for his clients.
"I didn't sell something just to sell it," he said. "If I thought they couldn't afford it, I'd try to talk them out of it."
Laeger was licensed to sell real estate in Oregon, Washington, Idaho, and Nevada.
"The farthest I sold was a ranch in Ely, Nevada," he said.
Starting place for agents
Laeger's agency also helped a number of agents get their start.
Mary Jo Grove started working as Laeger's secretary and bookkeeper in 1979.
She and her husband, Jim, both got their real estate licenses in 1980.
"He gave me the encouragement to get a license," Mary Jo Grove said. "He was my first mentor, and a great, great guy."
The Groves later went to work for Nelson Real Estate, and now own The Grove Team.
After decades of selling real estate, Laeger started having back issues, and his wife, Marguerite, encouraged him to retire.
"I told her when I turned 80, I'll retire," he said.
At the time, his office was in the small house just south of the White Apartments. In April 2008, he approached Andrew Bryan to see if he was interested in buying the building.
"I have no idea why, but I asked 'Lyle, what are you doing with the real estate business?' " Bryan recalls of that conversation.
Turned out, Laeger was willing to sell the business, too.
"He put out his hand and said 'I'm selling it to you.' I shook his hand," Bryan said.
Bryan, however, needed to obtain his license to sell real estate. So Laeger stayed on during that process.
He retired in late 2008. He turned 80 on Sept. 6 of that year, which also ushered in the Great Recession.
"There were only about eight brokers in town," Bryan said.
At one time in the past, Laeger had more agents than that working in his office.
Bryan set about establishing his own version of a real estate office, one he calls "nonconventional."
"It became a place for those who wanted autonomy," he said. "Everyone here has another interest or enterprise, something else going on."
"I'm the owner, I'm the principal broker, I'm the receptionist," he said.
The real estate market is on an upswing these days.
"The last six months to a year has seen more farm and ranch activity than in the last 10 years," Bryan said.
The promise of that sort of boom is what kept Laeger in the business so long.
"You gotta like it to be in it," he said. "When the downs come, you have to buck up and go on."
Comments Off on Escape the hustle and live among history
As our days continue to fill with clutter and and over charged media, it often makes one desire a slow down in life; a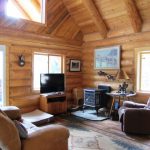 mere escape from it all. There are some who go to such extremes as complete off-the-grid living, tucked far away where they are detached from the hustle. Then there are some who seek a happy medium. A place to call home that is remote, yet offers the comforts of modern living. Look no further than this gorgeous log home in a private, forested setting.
Beautifully situated near the historic mining town of Granite, Oregon, this custom built home was resurrected in 2005. The home itself sits on 18.50 acres and features 2 bedrooms and 2 full bathrooms, laundry room and a gorgeous kitchen area. This open, yet cozy living space is complete with internet access. Enjoy the peace and quiet on the covered deck,
or sit around the fire pit! Property includes a RV parking and an outbuilding used as a shop.
Should you desire more property, the historic Red Boy mine site is available (over 63 acres), along with other parcels. The Red Boy historic mine site includes a shop and cabin (habitable with electricity).
Click here for a preview video of this spectacular, one of a kind, property!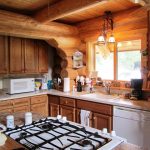 Interested in more? Contact Andrew Bryan, 541-523-5871.
Comments Off on It's All About Community
On any given day, most of us "Bakerites," find ourselves dabbling in all realms of what is Baker City. From feeding cattle to taking powder runs at Anthony Lakes, or taking a yoga class then heading out for a quick hunt, or perhaps braking horses then head to the local pub to play music. or perhaps working the desk job only to head out for an evening fish. The diverse community that we call home is special to us. We are excited and eager to share these stories and experiences with you.
Here, at Baker City Realty, community advocacy and development are imperative to our value system. We take the concierge approach in helping the transition for locals and newcomers alike, and want to share with you the many opportunities available in Baker. It is our prerogative to aid in a seamless transition, whether it be a new home or business venture.
Baker City Realty has grown on the commercial and business development side, bringing more expertise and personable touch in contributing to the ongoing progression of our local economy. Our office works closely with the Small Business Development Center, as well as County Economic Development. Along side of lenders and other community resources, we strive to make sure that both current and prospective community members are able to fulfill their enterprising an entrepreneurial dreams right here in Baker!
Baker City Realty continues it's historic participation in helping people buy or sell agricultural properties throughout Baker County and Eastern Oregon. We are prepared to help people fulfill both their personal and economic goals and their broader dreams, whether big or small.
Our clients can always take comfort in knowing that we have their best interests at heart. Both Chelsea McLagan and Andrew Bryan, along with our colleagues in the office Ann Mehaffy and Cindy Hunter, are always working together to meet the needs of our customers. We value the diverse community that we call home and look forward to growing and sharing it with you!
Comments Off on Random Hours
What are consumers to do? Most people, whether living in town, from out in the country or just passing through, have recognized that many merchants and shopkeepers in Baker keep random hours.
One may ask, "what's up with these people?" The answer lies in the idea of lifestyle. This ain't no urban-suburban-knockdown-drag-out commuter, gotta-get-to-the-store sort of town. We all know our local merchants. We value and appreciate these merchants. Even in the face of a smaller economy, Baker is working toward a critical mass of small storefronts throughout town, providing an incredible variety of options for locals. Shopping local is convenient and let's admit it, it feels good! But, at the end of the day, it is common that at some point during the week, a shopkeeper might decide to go make powder turns at the Anthony Lakes, or go out for an afternoon hunt, or perhaps take a trip down to the Snake River, or maybe head to the Elkhorn or Wallowa mountains for a day hike. While this irritates some consumers, it is imperative that we recognize the lifestyle of Baker City. That's why we reside here, right?!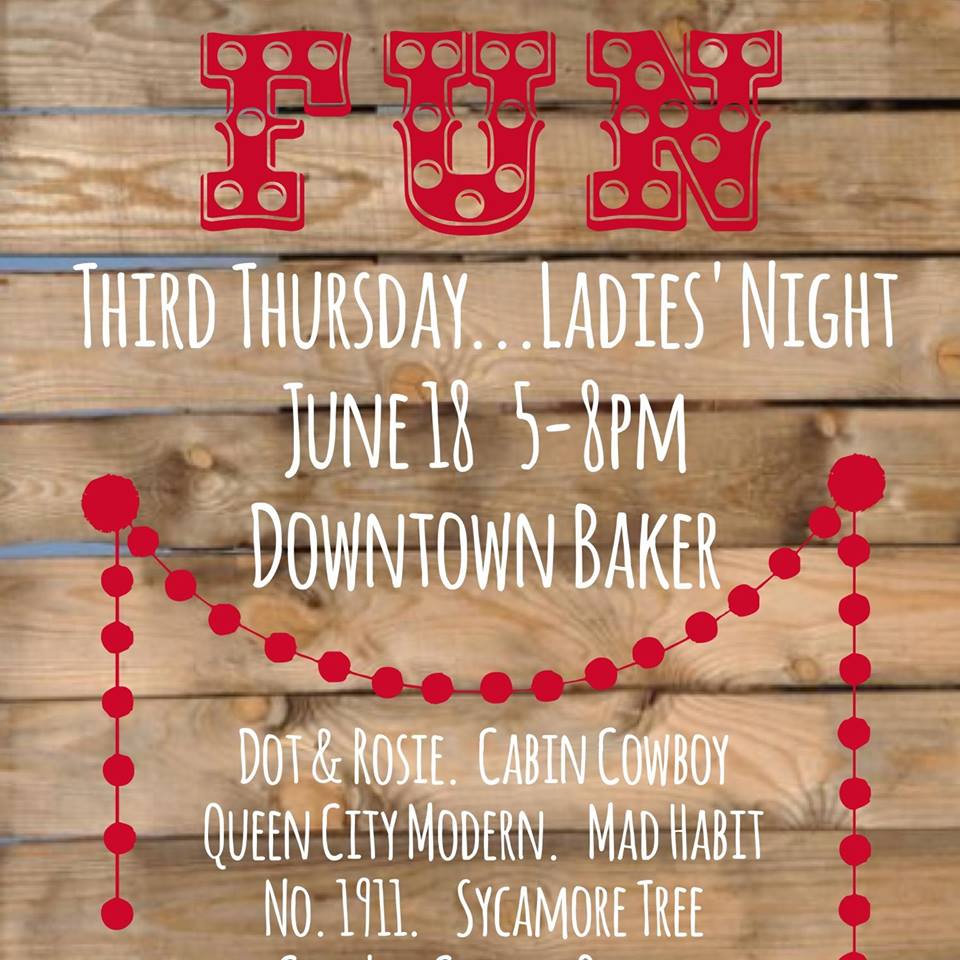 So whether a shop a is open one day a week, 5 days a week, or every damn day of the week, consumers must celebrate and appreciate what we have, and shop local! Shop global if that's your desire, but don't forget to step inside the doors of one of our local stores, say hello and remember these are our friends, family, and neighbors running these unique little places.
Comments Off on McMenamins in Baker City? It's Already Here!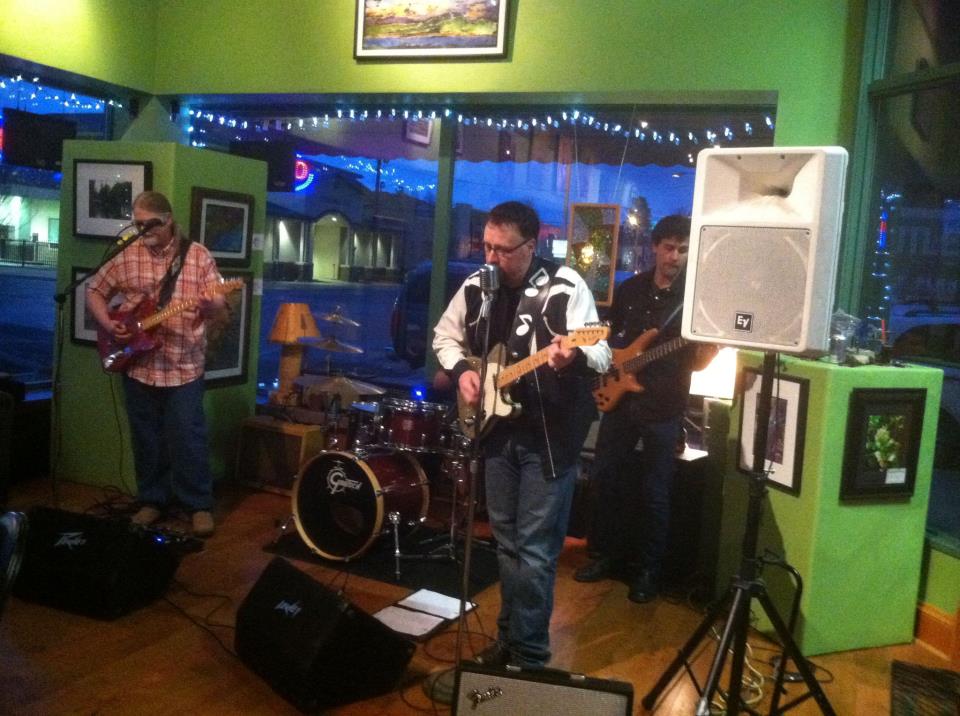 It is in part human nature to look externally for support, especially when the idea is to accomplish something. For a number of years now, a common conversation in Baker has been to ask why we haven't brought McMenamins to town. The hard truth at one level is, of course, simply in the numbers. We do not have the population or the demographic for the business consultants and corporate placement specialists to give the green light. However, the other side of that truth is the underlying reality that at a basic conceptual framework, Baker is already a McMenamins.
Perhaps we need to shift our perspective and take ownership of our McMenamins-like capacity. That is to say, look around. Our downtown historic district is made up of the components of a McMenamins. Take McMenamins Edgefild in Troutdale, Oregon, for example. Visitors at Edgefield dine on pub food and drink locally brewed beer, listen to live music, go out to the whiskey bar for a night cap and curl up in the on-site hotel.
Baker already boasts the historic architecture, a (much better, in our opinion) local brew pub, a theater, retail shops and music venues. How about that night cap? Enjoy the wine bar or perhaps a drink at the historic hotel. Although not currently singular in branding, the original Base Camp Baker project included this very template. From an economic development standpoint, Base Camp Baker was a viable concept to package Baker City as whole.
Even though the scale might be a bit different and the goal might not be just tourism, we should learn to embrace the idea that Baker is the next generation McMenanmins. It's an experience that locals and visitors alike can participate and revel in!
We ought to demonstrate to the world at large that we here, now, are celebrating life through our endeavors and our experiences. I go to a tap room, then head to the theater. The show is over, so I go out for live music. I'm up the next morning heading downtown for breakfast and coffee, then I'm checking out what's at the book store, the kitchen store, the shoe store, etc. And, how about that, there's a parade today, or a 5k, or another one of our many local events. Our local events are not to attract tourism or economic development. They are a part of our culture, our experience.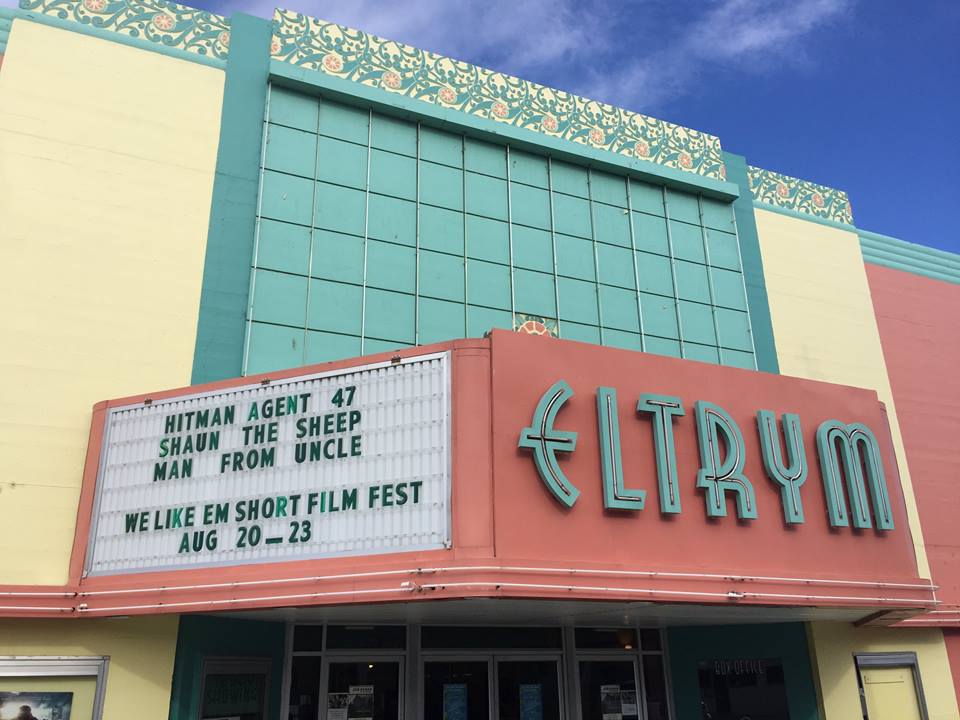 The more we focus on ourselves, as a community, (call it Baker for Bakerites), the more the rest of the equation will take care of itself. The balance of our visitors are Baker alumni, friends and family, no less. The reason of return is not only to reminisce about the past, but to experience the present. I'd say right now, right here, we are having a great time, and all of our Baker brothers and sisters out there are taking note, coming back, and visiting more often! The past is certainly to be celebrated, but the present is where it is at!
So, Baker, keep up the good work! Keep making "it" happen. Embrace the beersperience, the arts scene, the new "foodie" culture, go to a play, make a movie, ride a bike, ski till you drop, get out there and tell the world McBAKERmins is alive and well, (if you are so inclined.) Let'em know Baker hasn't just arrived, it is always arriving and thriving in its own, unique way, just the way we like it!
Comments Off on Baker City: The Best Little Beer Town in America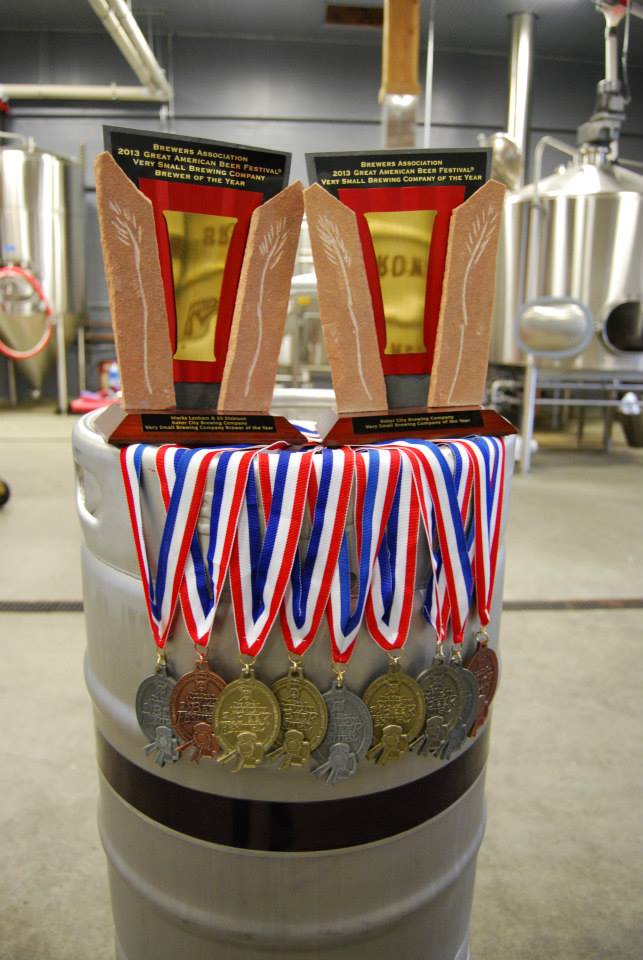 With Barley Brown's out pacing most small craft breweries nationally in regard to medals won at prime competitions, like the Great American Beer Festival, Baker City has most certainly secured its place as the Best Little Beer Town in America. After years of perfecting their craft, owner & brewer, Tyler Brown, has helped pave the way for even more local hops action. Barley Brown's has attracted some of the best brewers around, most all who are local to Baker City. Barley's current brewers, Eli Dickison and Addison Collard, proceeded the famed local Shawn Kelso, now at 10 Barrel Brewing in Boise, Idaho. Experienced brewmaster, Marks Lanham also made a splash at Barley Brown's after brewing for Boneyard in Bend, Oregon and before moving to Denver to open his own brewery, Comrade Brewing.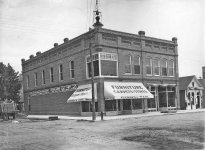 For ever and a day, Baker City had the oldest continual bar in Oregon, up until the old log cabin tavern, then called the Brew In Stein, closed. While those days are now long gone, a new wave of craft beer has overtaken our town. Lefty's Taphouse recently opened in the old Hansen & Weis Co. Furniture Store building, providing over 30 taps of craft beers and ciders. With live music and happy hour, Lefty's Taphouse is a fun local hangout. The newest taproom edition, the BEERded Dog Growler Fill Station, has become a haven for beer lovers with furry friends! That's right, enjoy a pint from one of 20+ taps in the company of your dog! Even York's Grocery, a general store and outdoorsman shop, has added a growler fill station.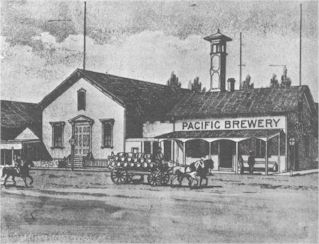 It's evident that little ol' Baker City is keeping up with beer-meccas like Bend, Portland & Denver. In a town who's population has remained unchanged since the gold rush, one can enjoy the luxury of a hip beer town with a down-home feel. Best of both worlds? Well, we think so.
And then, if just brewing, tasting, and imbibing were not enough, Tom Hutchinson recently founded Gold Rush Malting, a micro malting facility for regional craft brewers. Baker City continues to ride Oregon's wave of micropreneurism. Baker innovation is bringing those of us locally, and others far and wide, a top quality beersperience!
Comments Off on Baker City has arrived! Read All About It!
Baker City – Your "Getaway" Pacific Northwest Destination
Several recent articles in wide-area publications are showing the world that the world is taking note of Baker City:
Every man I see is thickly bearded, save one with a goatee. And he runs the place. This I expect of Portland, where I live. But out here, among sage-country ranchlands on the cusp of the Oregon Trail?
"Yeah, I don't know why. After a few weeks here you just end up with one," the goateed Tyler Brown admits. "My wife hates it. But no one would trust us if I were clean-shaven."
Tyler's place is one of the best small breweries in the United States, Barley Brown's.  read more…
---
My rearview mirror revealed spidery snowdrifts peeking through the afternoon fog. Ahead, cows grazed on a wide prairie under a big, sunny sky. Soon, the road I was on twisted into a canyon made of rubbly, reddish bluffs and dropped 2,200 feet.
My ears had popped by the time I reached the tiny creek-side town of Imnaha, just shy of 11/2-mile-deep Hells Canyon. It felt like the edge of Oregon.
"The only people coming here are either planning on it or lost."
That was Sallie Tanzey, owner of the Imnaha Tavern, a 111-year-old saloon and store at the end of the paved road. read more…
---
Multitasking is a way of life in the Wallowas. Even local poets double as fly-fishing guides, and, yes, beer drinkers do get outside too. Here are a few standout attractions:
Joseph Branch Railriders: Kim Metlen, who used to own a bike shop in La Grande, Ore., has launched an unlikely retirement business: "Cyclists" pedal open-top, four-wheeled rail cars on tracks of an inactive branch of the Wallowa Union Railroad. It's one of only two (legal) railriding sites in the U.S. 304 N. Main St., Joseph; (541) 910-0089, www.jbrailriders.com
Hells Canyon: No roads cross a hundred-mile stretch of the Oregon/Idaho line northeast of the Wallowa Mountains because Hells Canyon is in the way. It looks like a green Grand Canyon guarding the Snake River.read more…
Comments Off on What you think you might miss in Portland, you can create in Baker City
Baker City has always been a prosperous and industrious community. From the initial gold rush days at Old Auburn and Sumpter, to decades of booming timber industry, to a legacy of cattle ranching, Baker County has contributed greatly to Oregon's economy. As it turns out, the glory of our past is the direct path to our future success. Anthony Lakes Mountain Resort demonstrates this very well through their tag line: "same as it ever was."
There is something curious about the Wild West being East of Oregon's contemporary populations centers, but as times change there is value in taking a look at a change of pace. Baker City is fast becoming a dynamic center with unique lifestyle attributes which includes the foundation from which people can relocate and create their own enterprises. With the explosion of activity in brewing, centered around Barley Brown's Brewing and Gold Rush Malting, businesses are demonstrating that Baker is the place to "get'er done" The newly formed Baker Technical Institute is additionally a great resource for training in a number of the contemporary trades! As Oregon continues to experience growth in the the career and technical trade areas as well as light industry, Baker City is positioning itself at the forefront, crafting a new economy in the midst of a historic boom-town mentality.
It is encouraged to glance up from your mobile device and take a drive to Baker City. Remember what clean air and no traffic feels like. Reconnect and slow down. Create in Baker City.
Comments Off on Global Trade & Small Business in Eastern Oregon
Check out the link below to learn how global trade is making a positive impact on a local manufacture in Baker City. Just another great reason to live in Eastern Oregon!
Business Oregon Features Baker City company, Natural Structures
Comments Off on House Logic: Home Remodeling Projects; the best and the worst
With spring in full swing, home owners are eager to begin home remodel projects. Before you begin that much-awaited remodel project, make sure to read this important piece of info from our friends at House Logic; "The 6 Best Time-Tested Remodeling Projects – and the Worst!"